Swimming Pool Services in Valparaiso, NE
Precision Pool and Covers is the most experienced and trusted pool company in the Valparaiso, Lincoln, Saunders County, and Lancaster County, NE areas. We are happy to inspect and repair any brand of pool covers that you may already have and we also offer complete pool renovations and maintenance. Call us today for a free repair quote!
Pool Covers & More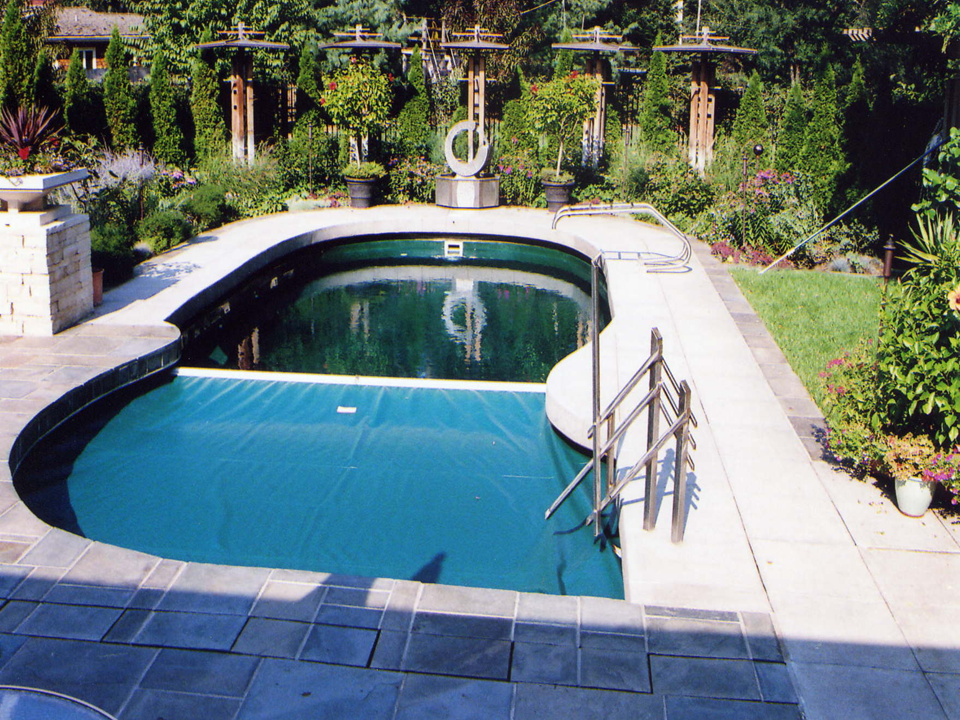 Your pool is a great addition to your home and one that brings with it immense value, excitement and relaxation. Don't let your pool fall victim to contaminates, damages or anything else that may hinder your enjoyment of it. Instead, let the professionals at Precision Pool and Covers help you preserve your pool's integrity or breathe new life into it with our pool covers and swimming pool services. From the finest pool covers in Valparaiso, NE, to experienced restoration and repair of the physical structure itself, we're here to make sure that your investment in your pool is one that you're able to enjoy for as long as possible.
Your pool's first line of defense against damage or contamination is a pool cover, which is why Precision Pool and Covers takes pride in offering and installing only the finest pool covers around. We'll fit your pool with a cover that's easy to use, making protecting it easier than ever! If your pool has seen unnecessary wear and tear or is just in need of a little restoration, we also offer pool construction and repair services as well. Our trained professionals can help you with structural repairs, filtration services and even add-on swimming pool services, bringing your pool back to a level of pristine perfection that you can be proud of. Contact us today! Take a look at why people have been choosing our encompassing services for their pools since 1986:
We sell pool equipment, offer add-ons and perform complete renovations.
We are able to service and repair all makes and models of pools; even electrical work.
We travel up to 150 miles for installations and up to 400 miles for automatic cover services.
We are a warranty station for most of the automatic cover manufacturers in the Midwest.
Our experience covers every part of your pool including heaters, pumps and computer-controlled features.
Service Areas
Saunders County, NE
Douglas County, NE
Lancaster County, NE
Valparaiso, NE
Wahoo, NE
Fremont, NE
Lincoln, NE
Ashland, NE
Omaha, NE
Gretna, NE
Elkhorn, NE
Millard, NE
Ralston, NE
North Omaha, NE
Council Bluffs, NE
Bellevue, NE
Plattsmouth, NE
Glenwood, NE
Seward, NE
David City, NE
Columbus, NE
Crete, NE
Beatrice, NE
Nebraska City, NE
York, NE
Auburn, NE
Missouri Valley, NE